JUPITER OLS: Optical Lightning Surveillance
JUPITER OLS LIGHTNING MONITORING SYSTEM
Jupiter OLS Monitoring System Delivers Lightning Strike Locations with Unparalleled Accuracy
A picture says a thousand words. In the case of a lightning strike on a high-value asset, the stakes could be thousands of dollars or more. When you need definitive information on lightning activity affecting your assets, Jupiter OLS is your go-to solution. 
Jupiter OLS sets a new benchmark in lightning surveillance. Contrary to popular belief, existing "state-of-the-art" lightning location networks often miss at least 10% of all lightning events and can inaccurately report strike locations by miles. These networks also suffer from other inaccuracies, such as:
Overlooking lightning strokes with multiple ground attachment points,

Ignoring upward illumination (UI) strokes,

Misidentifying weak positive cloud-to-ground strokes as intracloud discharges.
SLS's expert team of lightning scientists and engineers have crafted Jupiter OLS to be the world's first site-specific lightning monitoring system that addresses these shortcomings. Jupiter OLS boasts 100% detection of lightning events, pinpointing their exact locations with unparalleled accuracy. Real-time reports are generated and sent to facility managers. Each system is custom configured to meet the unique needs of your site, ensuring your valuable assets are monitored with complete reliability.
Jupiter OLS offers flexible deployment options. It can be permanently installed for ongoing operations or temporarily set up to diagnose and resolve lightning-related operational issues. The system can also be swiftly deployed for short-term needs, such as mobile infrastructure like movable oil rigs or military operations. SLS offers a range of purchase and lease options for Jupiter OLS systems.
JUPITER OLS TECHNICAL SPECIFICATIONS
| | |
| --- | --- |
| Power | Solar, AC |
| Communication | Cell, Ethernet, or Fiber |
| Infrastructure Required | None |
| | |
| --- | --- |
| Resolution | 1280 x 1024 pixels |
| Frame Rate | 100 - 1800 fps |
| Bit Depth | 12-bit color or monochrome |
| Pixel Size | 5.6 µm |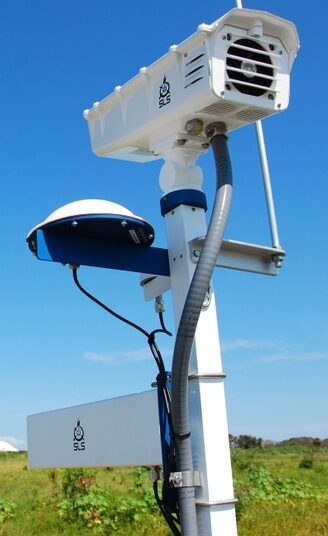 | | |
| --- | --- |
| ANSI/IEC 60529 | IP66, protected against dust and high-pressure water jets from any direction, resists coastal and industrial environments. |
JUPITER OLS RELATED PROJECTS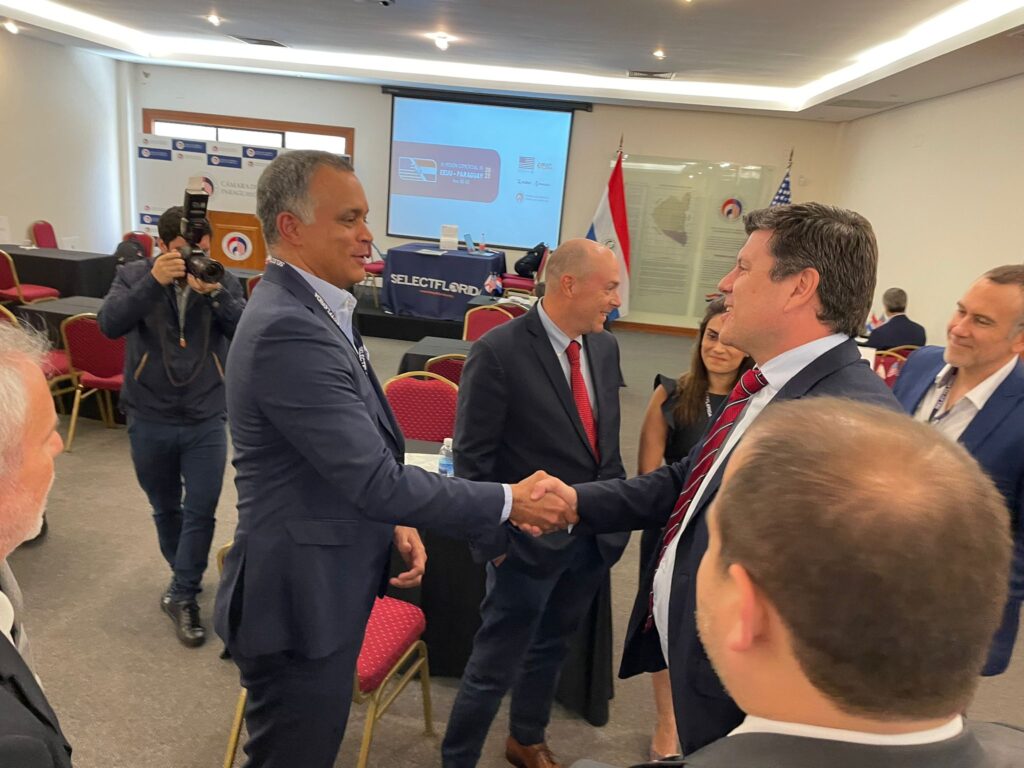 Scientific Lightning Solutions expands its global presence through a successful trade mission to Uruguay and Paraguay, solidifying its position as a leading provider of advanced lightning protection and monitoring solutions.

SLS teamed with ABL Space Systems to support orbital launches of the RS1 vehicle from Space Launch Complex 46.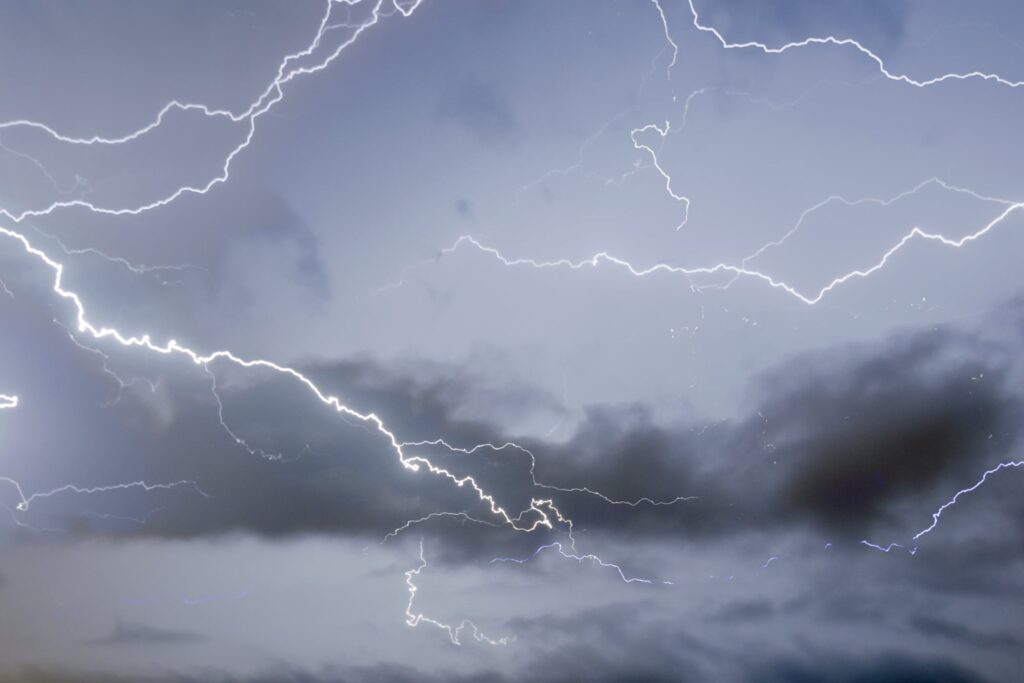 SLS recently completed a three year performance evaluation of MERLIN for the US Space Force and 45th Weather Squadron at Cape Canaveral Space Force Station.
jupiter ols RELATED PRODUCTS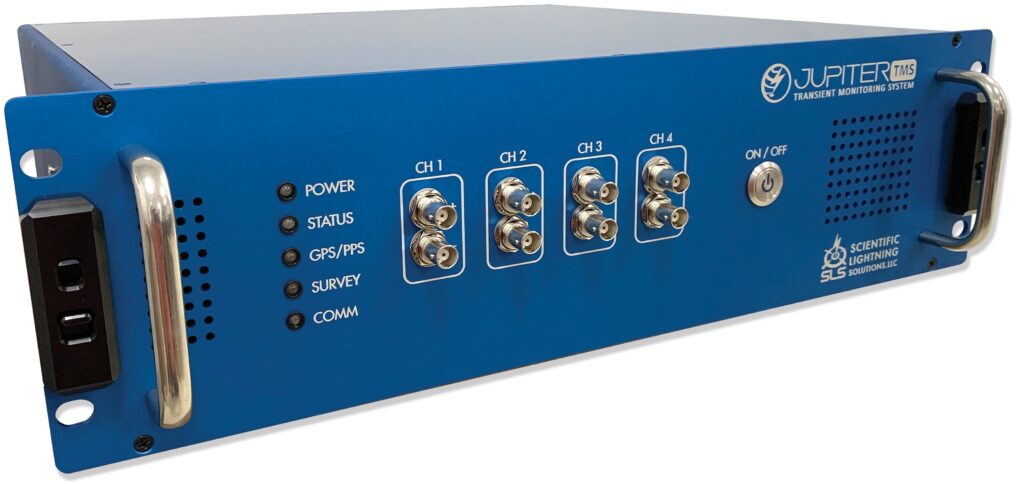 Jupiter Transient Monitoring System delivers real-time lightning data, zero dead-time recording, and instant customizable reporting.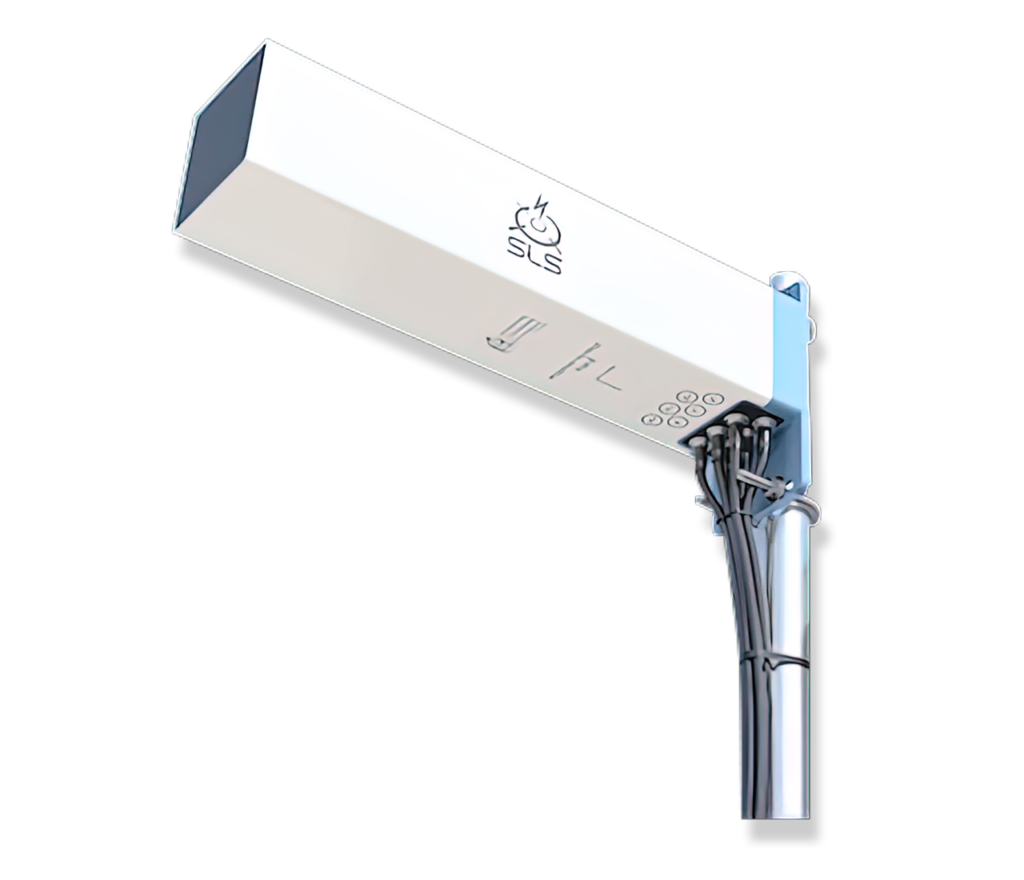 Detect the horizontal and vertical components of lightning-radiated magnetic fields with our B-Dot sensor.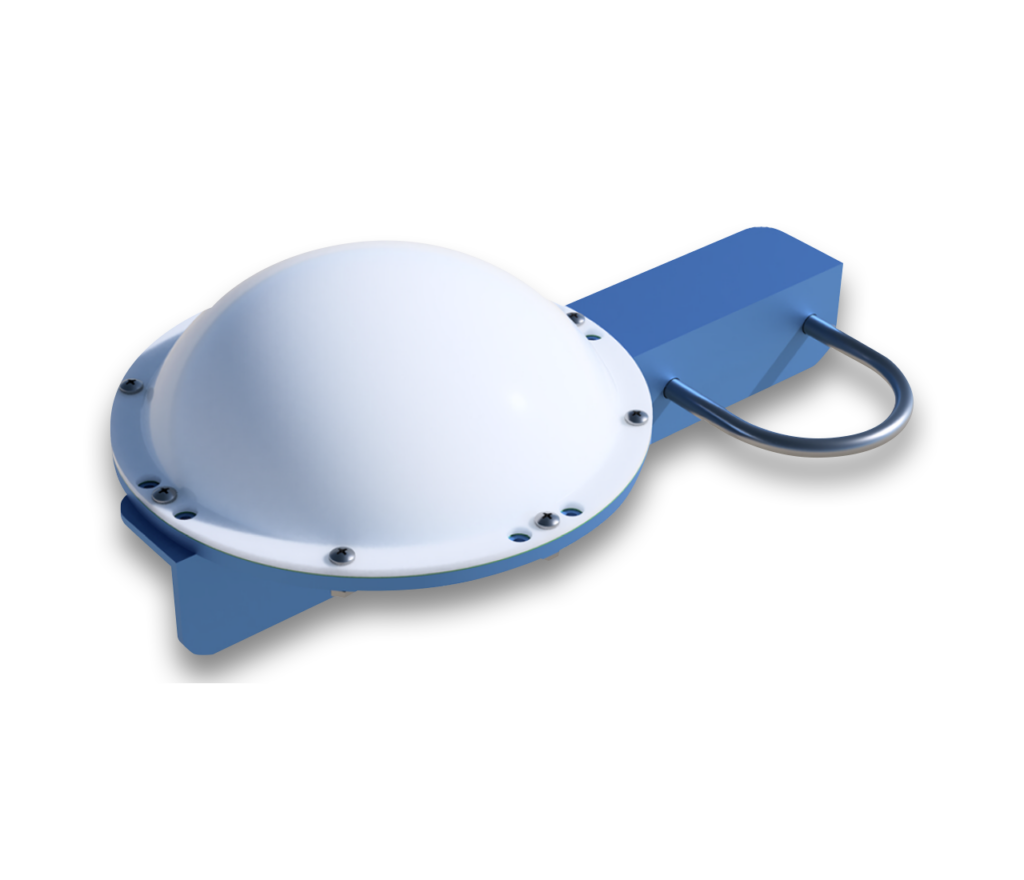 Weather-proof electric field derivative sensor for measuring lightning-radiated electric field changes.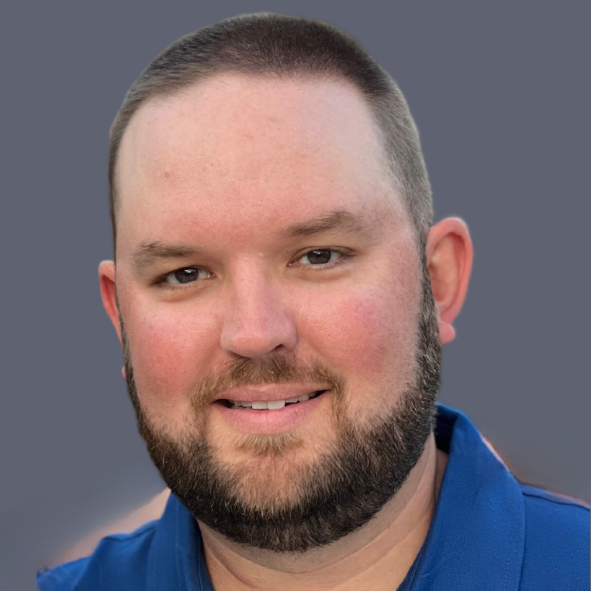 LIGHTNING SUBJECT MATTER EXPERT
For more information about Jupiter Optical Lightning Surveillance or related products, contact Dr. Hill by email or call his direct line.
Why Scientific Lightning Solutions
We offer unmatched expertise and innovation in lightning science and engineering. As a recognized global leader, we provide advanced lightning and transient monitoring solutions, sophisticated lightning protection system designs, and customized risk assessments. We collaborate with our customers to deliver solutions that meet each client's unique needs and strike the right balance between cost and risk. Our team of scientists and engineers is at the forefront of lightning problem-solving and has a track record of providing solutions where others have fallen short. So, while we understand that we may not be the first company you contact about your lightning problems, we are confident we will undoubtedly be the last.