WHY YOU SHOULD INVEST IN SURGE MONITORING
In an age where business continuity and operational efficiency hinge on the reliability of electrical and digital systems, neglecting surge monitoring can result in catastrophic failures. Surges—sudden spikes in electrical voltage or current—can travel along power and data lines, wreaking havoc on delicate electronics and causing equipment failure or system outages. Scientific Lightning Solutions (SLS) offers specialized Surge Monitoring services designed to actively safeguard your critical assets. Our state-of-the-art monitoring systems not only identify these transient surges but also provide real-time alerts, allowing for immediate corrective action. 
Surge monitoring is a critical line of defense in a multi-layered risk management strategy. SLS's surge monitoring solutions provide comprehensive real-time monitoring that can detect and diagnose the subtle yet damaging electrical inconsistencies that often precede larger issues.
With SLS's Surge Monitoring solutions, you're investing in advanced technology that provides a granular view into the electrical health of your facility, thus enabling you to take informed actions before minor fluctuations escalate into major problems. When you choose SLS, you're choosing the assurance of uninterrupted operation for your critical assets.
EXPLORE OUR SURGE MONITORING PRODUCTS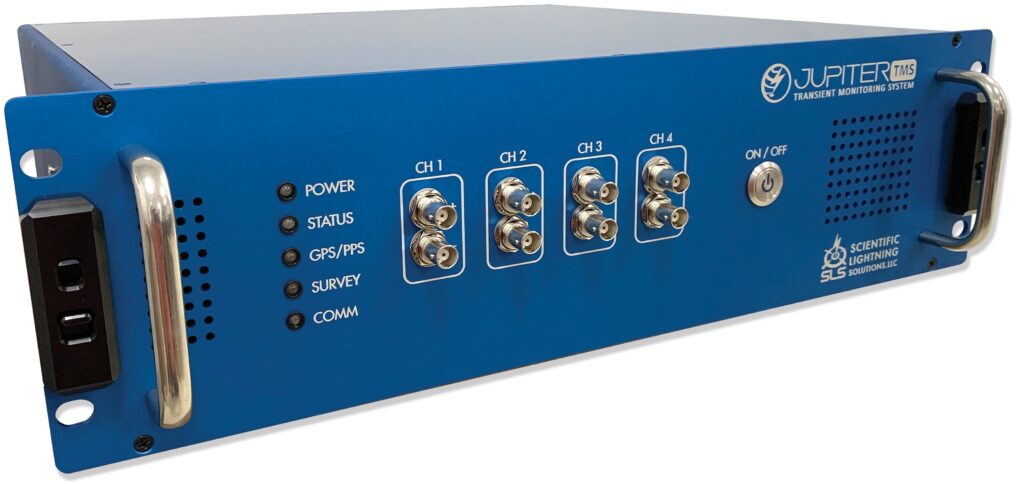 Jupiter Transient Monitoring System delivers real-time lightning data, zero dead-time recording, and instant customizable reporting.