Comprehensive Grounding Solutions for Diverse Applications
Technological advancements are driving increased electrical demands, which means that the importance of a robust, low-resistance grounding system has never been more critical. Scientific Lightning Solutions (SLS) provides comprehensive grounding studies that serve as the cornerstone for establishing operational resilience across a myriad of applications. Whether you are planning a new construction project, power generation facility, data center, or any other complex where effective grounding is essential, our Grounding System Design and Inspection Services are tailored to meet your specific needs. Utilizing advanced modeling and state-of-the-art diagnostic tools, we set the standard for grounding system design, ensuring electrical stability and safety.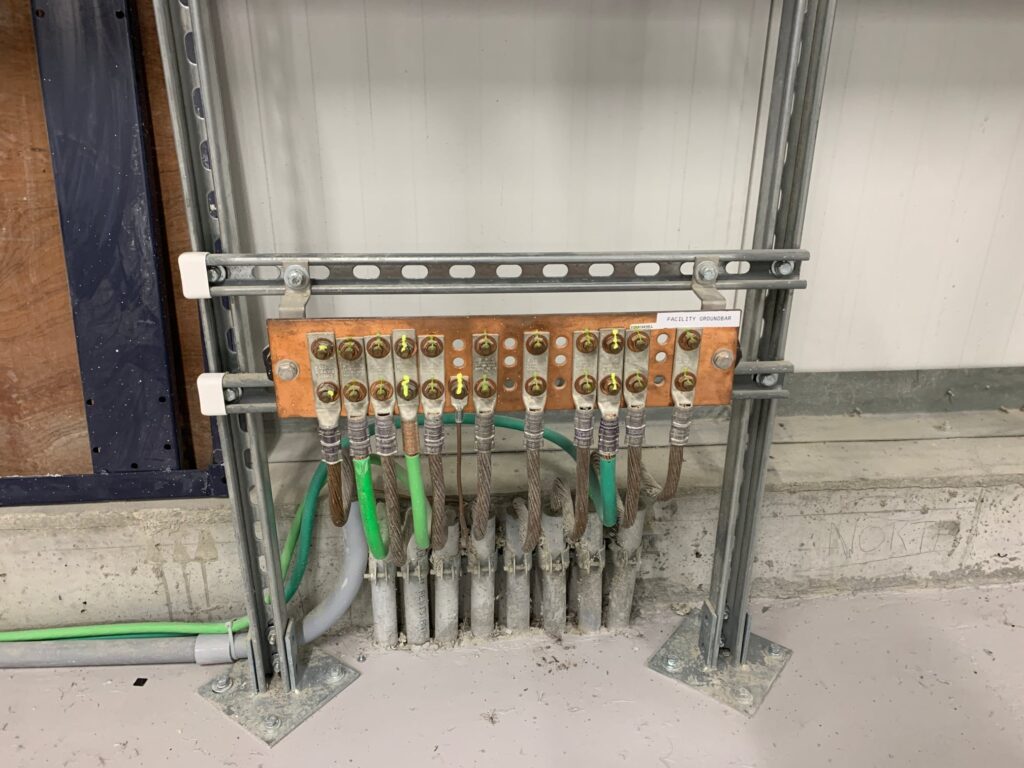 A well-designed grounding system is about more than just adhering to industry codes; it's about safeguarding both human and asset safety while optimizing operational efficiency. At SLS, our grounding studies provide an in-depth analysis that covers soil resistivity, fault currents, and other crucial parameters. These analyses offer a blueprint for a grounding solution that is uniquely adapted to your site's specific characteristics and challenges. With SLS as your partner, you're not just getting a service; you're making a long-term investment in the safety, reliability, and operational excellence of your facility, whatever its application may be.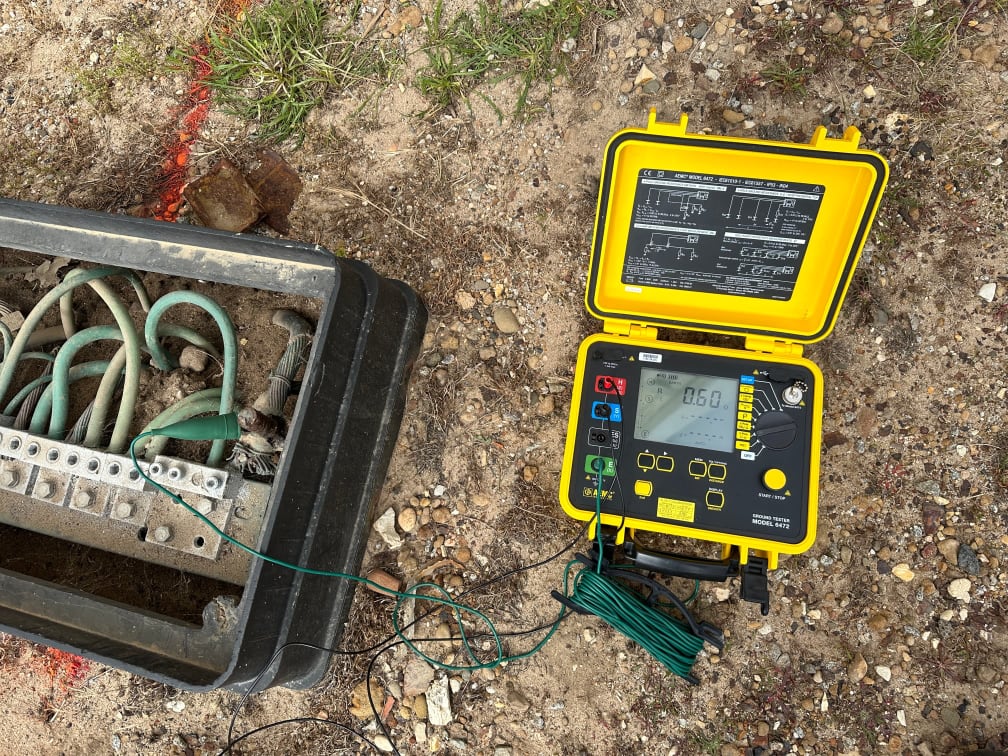 GROUNDING SYSTEM INSPECTION
SLS engineers perform on-site visual inspections and measurements of your facility's grounding system. Calibrated bonding impedance measurements are conducted between down-conductors and the grounding network. The overall grounding resistance of your structure is accurately measured. For new construction, ground resistivity measurements are conducted to determine what type and scale of grounding system will be most capable of safely and quickly conducting lightning currents to ground.
GROUNDING INSPECTIONS - THE END RESULT
When SLS has completed inspections and measurements of your facility's grounding and lightning protection system, we provide you with:
A custom, detailed report of our findings, including measurement values and illustrations

Recommendations for mitigating any grounding issues that were discovered during the inspections

When necessary, refer you to a qualified, UL-Listed, LPI Certified lightning protection specialty contractor to perform required upgrades

When necessary, coordination for third-party certification of existing, modified, or newly-installed lightning protection systems for compliance with US standards such as NFPA-780, UL96A, and LPI175
Contact us today to schedule a site visit for the lightning protection experts at SLS to examine your existing, newly-installed or planned grounding system.
CONTACT OUR TEAM
OF EXPERTS
Do you have lightning-related questions or concerns? Leave us your contact information and a brief descriptive message and a member of our team of experts will respond promptly.