Lightning Protection System Design
Comprehensive Lightning Protection System Design for Complex Structures
Lightning Protection for Your Unique Infrastructure
At SLS, we specialize in lightning protection system design tailored to safeguard complex structures and facilities. Utilizing our advanced Standards+ Lightning Protection Design tool suite, we offer specialized capabilities that go beyond traditional methods. Our suite incorporates proprietary 3D simulation tools specifically developed to identify and target lightning vulnerabilities within your asset's unique geometry.
The Risk of Inadequate Protection
Critical structures without a well-designed lightning protection system are susceptible to structural damage, as well as harm to electrical and electronic systems. Such vulnerabilities jeopardize asset integrity and operational continuity. If your structure lacks adequate lightning protection, our team of expert engineers is here to assist.
Exceeding Standard Requirements
While existing national standards like NFPA 780, UL96A, and IEC-62305 provide foundational guidelines for lightning protection layout, they often fall short for today's intricately designed structures. For such challenging installations, our Standards+ Smart Lightning Protection System Design provides an augmented layer of protection, filling the gaps left by standard guidelines.
How Standards+ Works for You
– 3D Rolling Sphere Simulation: Our Standards+ suite utilizes a 3D rolling sphere method to highlight lightning-prone areas on a high-resolution model of your structure.
– Iterative Design Adjustments: We add 3D models of the proposed lightning protection system to your structure's model, iteratively fine-tuning the design until optimal protection levels are met.
– Probability and Impact Calculations: Employing Monte Carlo techniques, we calculate the likelihood of direct lightning strikes, as well as the polarity and peak current distributions of potential lightning events.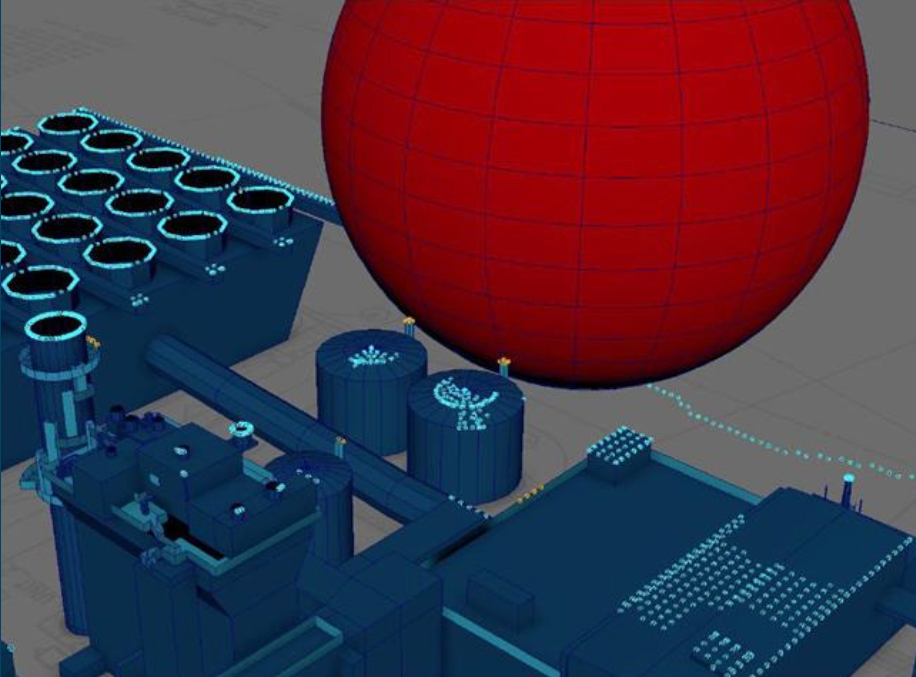 Application Across Industries
Our comprehensive approach to lightning protection system design is applicable to a multitude of sectors, including power plants, airports, military installations, space ports, and oil and gas facilities, among others. We are particularly adept at designing custom catenary wire lightning protection systems, proven in mission-critical applications like space launch complexes for NASA, SpaceX, and Blue Origin. These mission-proven, innovative tools will work for you too.
A Trusted Partner in Lightning Protection Design
Whether you're in need of lightning protection for high-rise buildings, tank lightning protection, or external lightning protection systems, SLS's proven, innovative tools and methodologies will serve you well. We also offer lightning protection design calculations and guides, ensuring that your investment in lightning protection is both effective and efficient.
Don't leave your asset's safety to chance; reach out to us to discover how our custom lightning protection system design services can fortify your structure against the unpredictable yet devastating impact of lightning.
Contact us today to learn more about how the specialized capabilities of the Standards+ lightning protection design tool suite can make your structure impervious to lightning risks.
The Launch Complex 39B lightning protection system design at the Kennedy Space Center features an overhead catenary wire system and nine down conductors.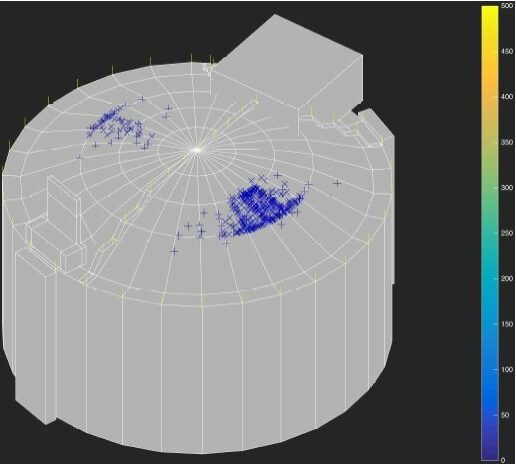 Snapshot of a lightning strike point Monte Carlo study for a hazardous material storage tank.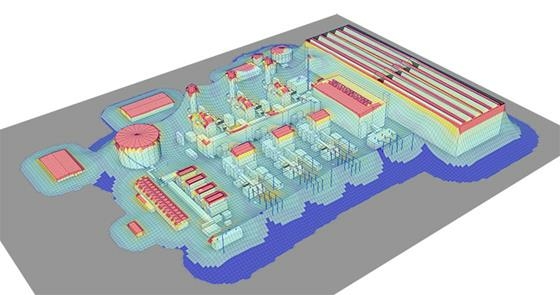 3D rolling sphere mesh highlighting lightning-vulnerable areas at a power generation facility.
CONTACT OUR TEAM
OF EXPERTS
Do you have lightning-related questions or concerns? Leave us your contact information and a brief descriptive message and a member of our team of experts will respond promptly.