JUPITER TMS: TRANSIENT MONITORING SYSTEM
JUPITER TMS: MISSION-PROVEN LIGHTNING & TRANSIENT MONITORING
HIGH-SPEED, ZERO DEAD-TIME, EVENT-DRIVEN DATA ACQUISITION
Lightning can infiltrate your power infrastructure and sensitive electronic systems in many ways. Direct lightning strikes to your facility or assets pose an obvious hazard, but nearby strikes can be equally damaging, particularly if lightning signals are strongly coupled into power and other utilities that enter your facilities. It pays to know when these lightning transients occur, and how damaging they are likely to be to your infrastructure.
The Jupiter Transient Monitoring System (TMS) is a high-speed, ultra-reliable data acquisition system. The system seamlessly interfaces with voltage, current, and electronic sensors. Jupiter TMS delivers real-time detection, analysis, and reporting for lightning and other transient signals, empowering you to quickly identify and diagnose potential issues in your critical power and electromechanical systems before they evolve into catastrophic failures. 
SLS designed Jupiter TMS to reliably monitor, accurately measure, and quickly report lightning-related and other transient signals that may compromise the integrity of your sensitive assets. Investing in Jupiter TMS is making an informed decision to keep your operations seamlessly running. The detrimental impacts of lightning strikes can be significant, often causing latent damage that is not immediately apparent. By providing accurate and timely information, Jupiter TMS enables facility operators to identify, quantify, and comprehend these potential issues, ensuring your systems' continued efficiency and effectiveness.
JUPITER TMS TECHNICAL SPECIFICATIONS
Technical specifications for our standard Jupiter TMS product are provided below
SLS' standard Jupiter TMS is packaged in a custom aluminum rack-mount chassis (for a 19" instrumentation rack) and is also offered in either an aluminum or stainless steel NEMA 4X outdoor enclosure for harsh-environment applications.
| | |
| --- | --- |
| Power | 24 VDC |
| Communication | Ethernet, Cell, or Fiber |
| Channels | 4 Analog Channels |
| Input | Balanced Differential or Single-Ended |
| Sampling Frequency | 80 MS/s (up to 125 MS/s) |
| Analog Bandwidth | > 40 MHz |
| Bit Depth | 14-bit |
| Input Range | +/- 100 mV to +/- 200 V |
| SNR | > 69 dB |
| Timing | GPS, IRIG-B DCLS, 1 PPS/ASCII |
| Trigger | Logical, Ext. In/Out |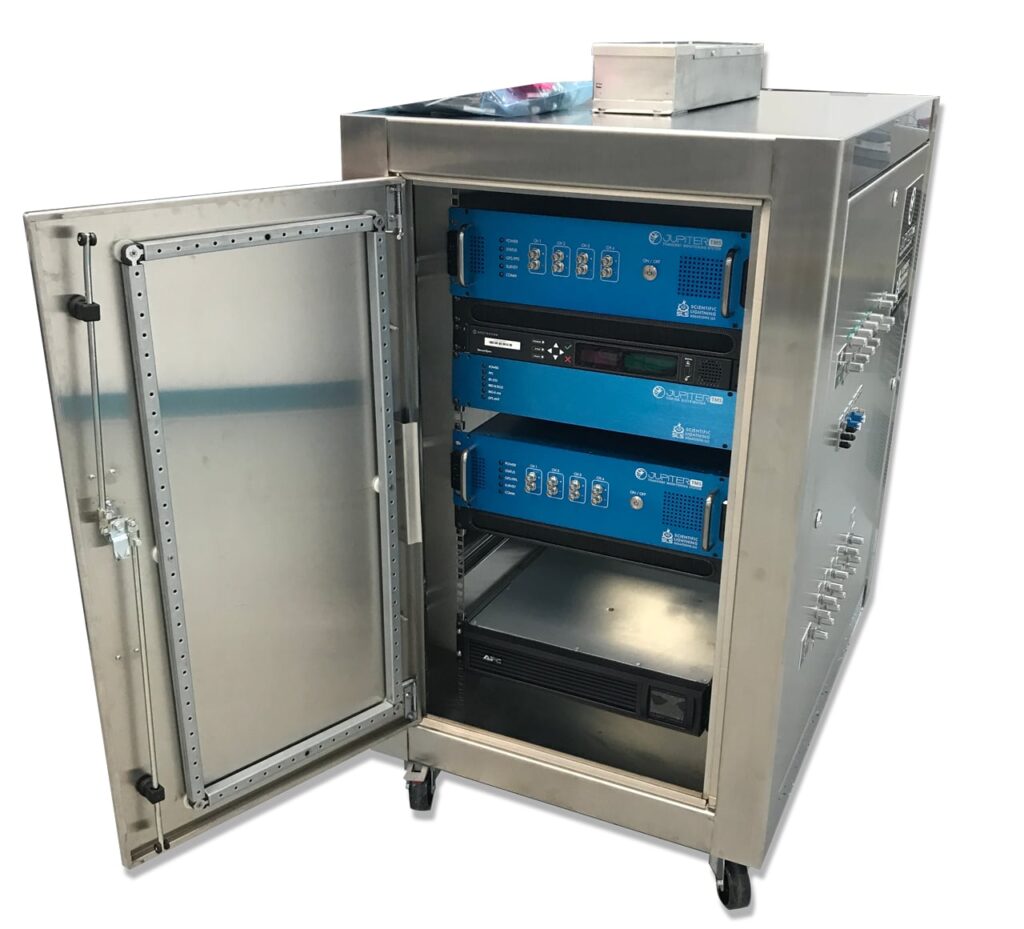 Jupiter TMS provides non-intrusive transient monitoring for any critical power, communication, data, and control lines.
JUPITER TMS RELATED PROJECTS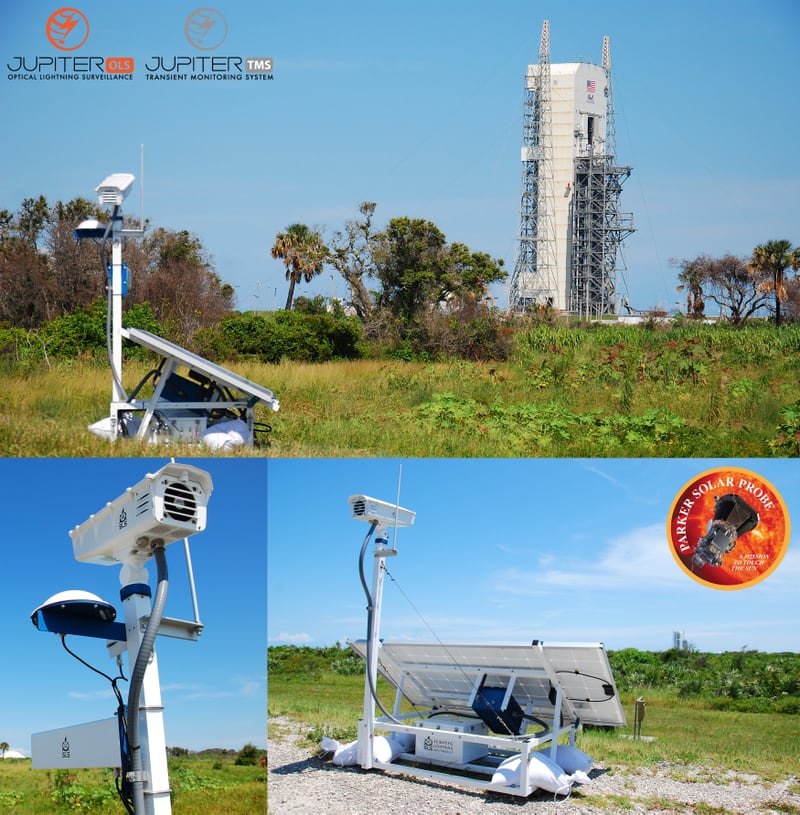 SLS designed and deployed a lightning monitoring system for the NASA Launch Services Program to provide precision lightning detection, location, and characterization for the Parker Solar Probe mission.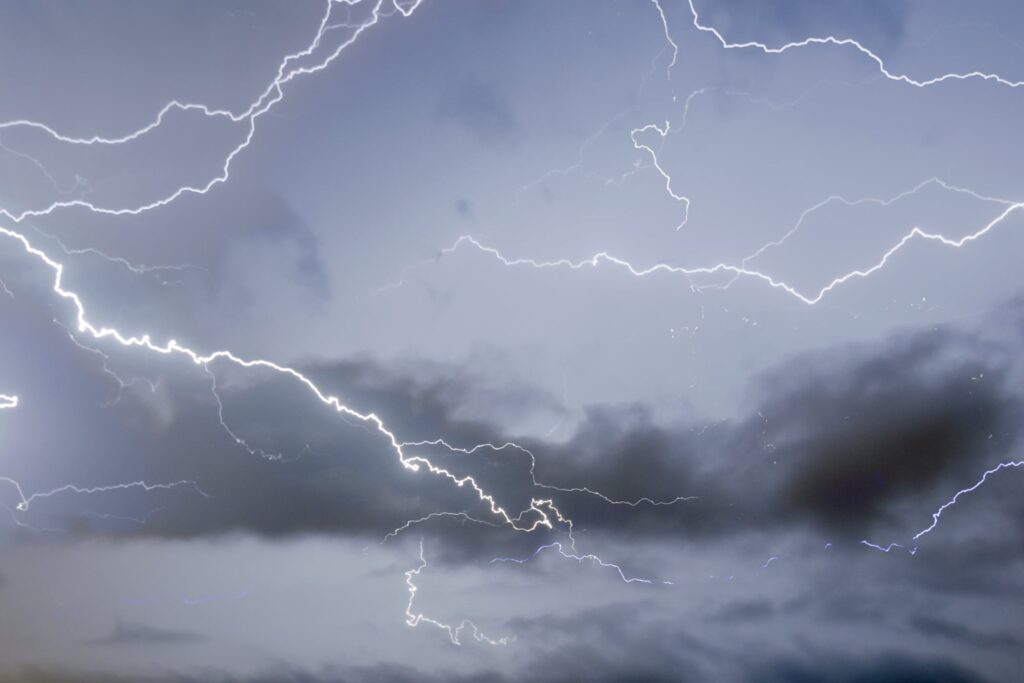 SLS deployed two Jupiter OLS systems and two Jupiter TMS systems to monitor the L-1011 aircraft while the Pegasus XL rocket and CYGNSS satellite were undergoing testing.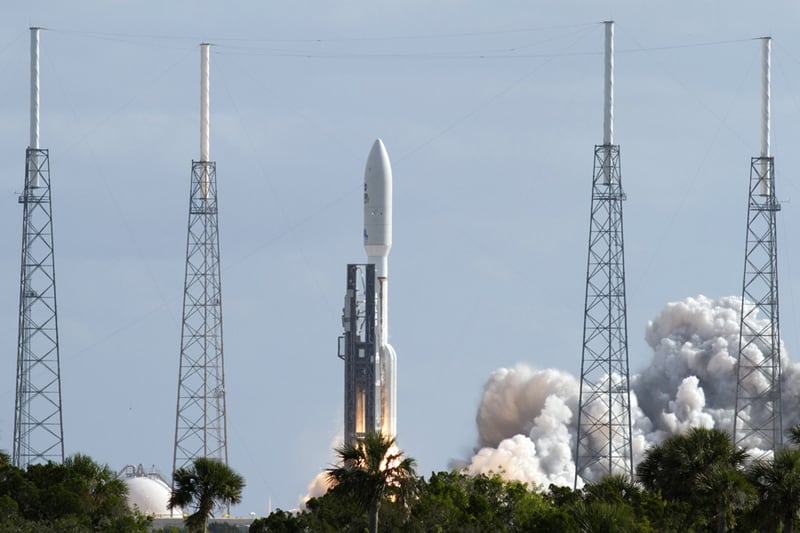 SLS deployed a Jupiter TMS system to provide transient monitoring services for the sensitive GOES-R satellite while it was being prepared for launch atop an Atlas V rocket.
jupiter tms RELATED PRODUCTS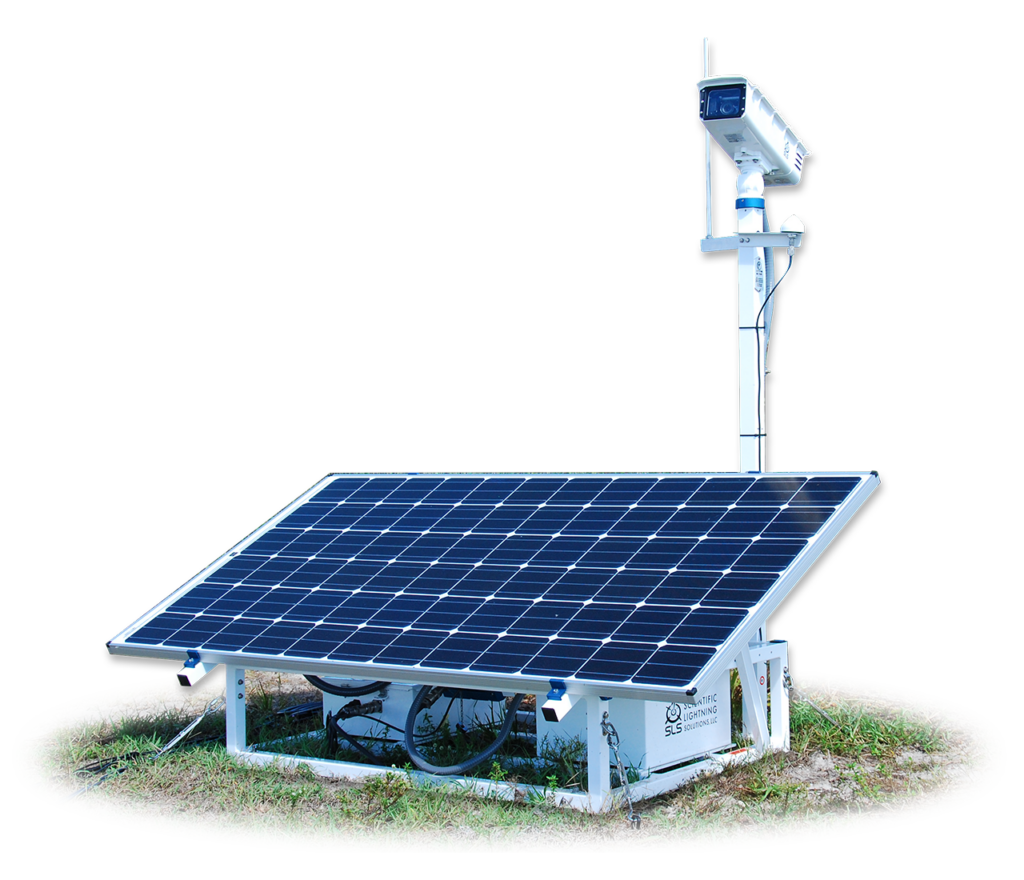 Jupiter Optical Lightning Surveillance provides lightning-fast images and pinpoint strike location accuracy for 100% of strikes within the field of view.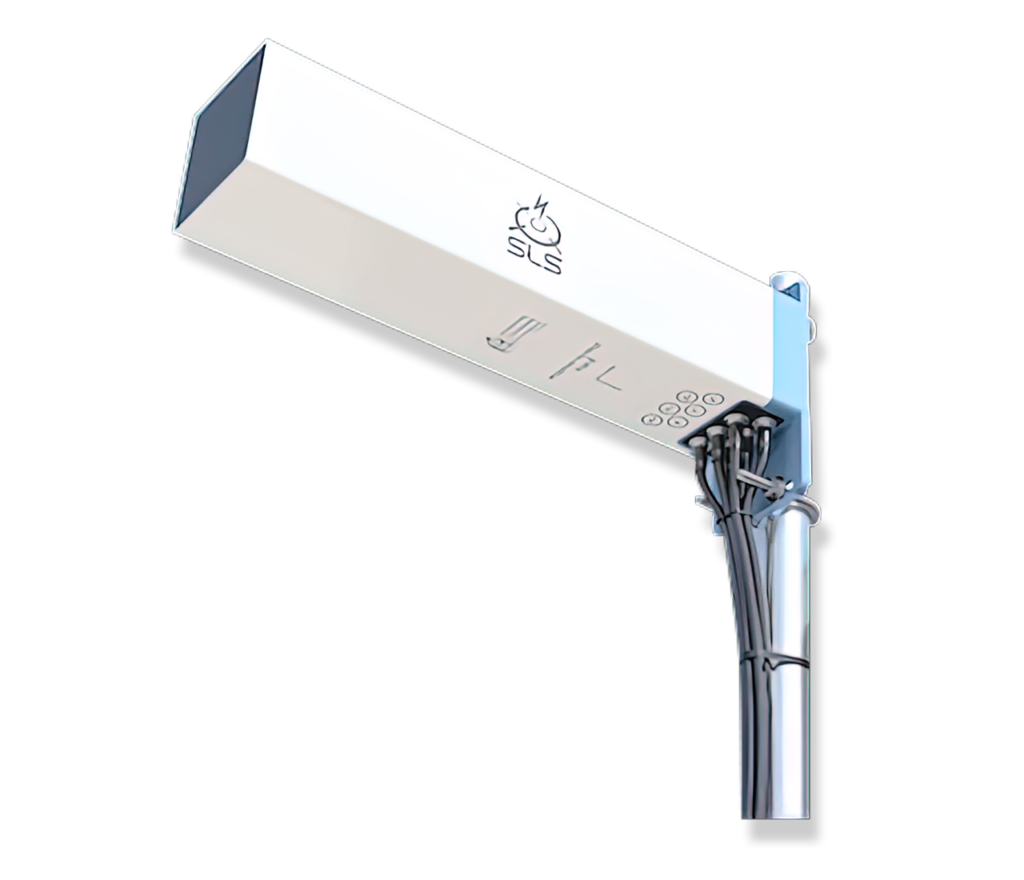 Leverage our B-Dot sensors to detect the horizontal and vertical components of lightning-radiated magnetic fields.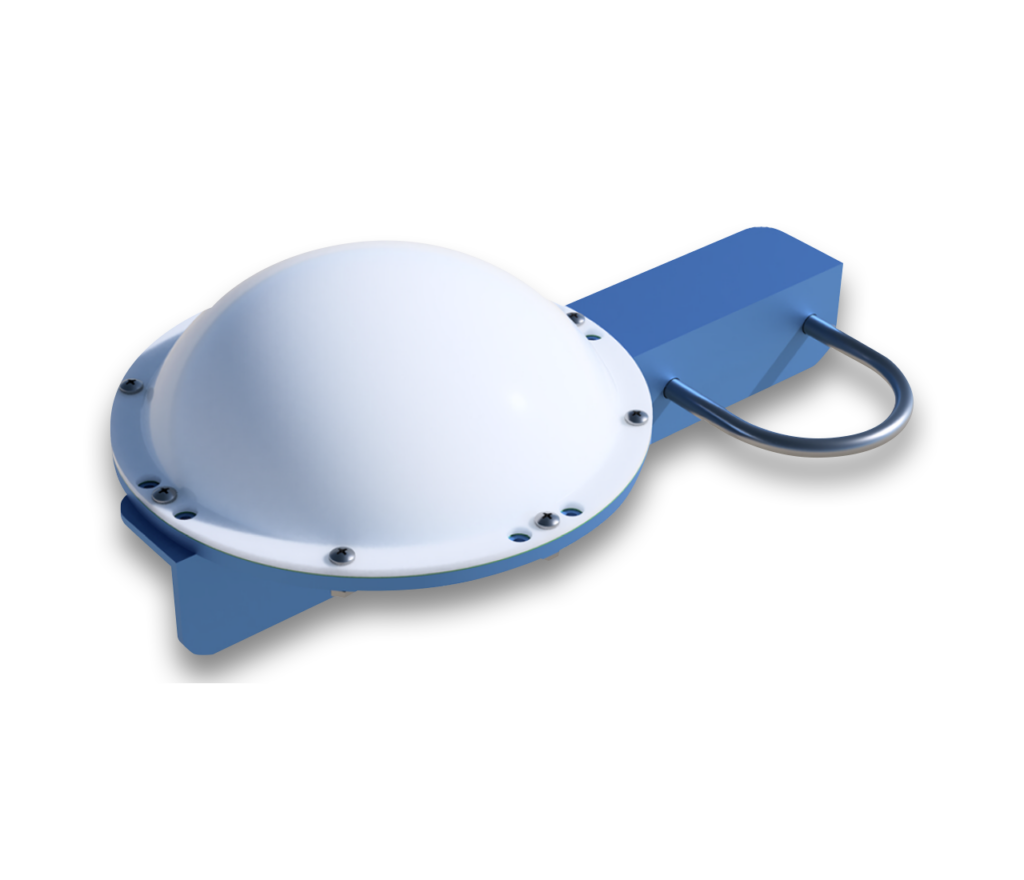 Ruggedized electric field derivative sensor for measuring lightning-radiated electric field changes.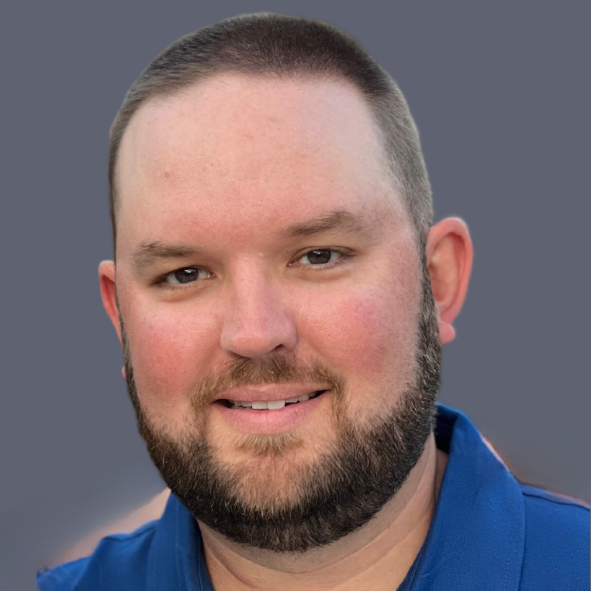 LIGHTNING SUBJECT MATTER EXPERT
For more information about Jupiter Optical Lightning Surveillance or related products, contact Dr. Hill by email or call his direct line.
Why Scientific
Lightning Solutions
We offer unmatched expertise and innovation in lightning science and engineering. As a recognized global leader, we provide advanced lightning and transient monitoring solutions, sophisticated lightning protection system designs, and customized risk assessments. We collaborate with our customers to deliver solutions that meet each client's unique needs and strike the right balance between cost and risk. Our team of scientists and engineers is at the forefront of lightning problem-solving and has a track record of providing solutions where others have fallen short. So, while we understand that we may not be the first company you contact about your lightning problems, we are confident we will undoubtedly be the last.